COVID-19 Update 26 March 2020
Scouts Queensland has suspended all face to face meetings.
The health, safety and well-being of not just our members, but the wider community as a whole, is foremost in everybody's minds and decision making processes at this time.
Scouting will continue, albeit in a different format for the immediate future, and will bounce back bigger and better than ever!
Further advice will be provided in due course.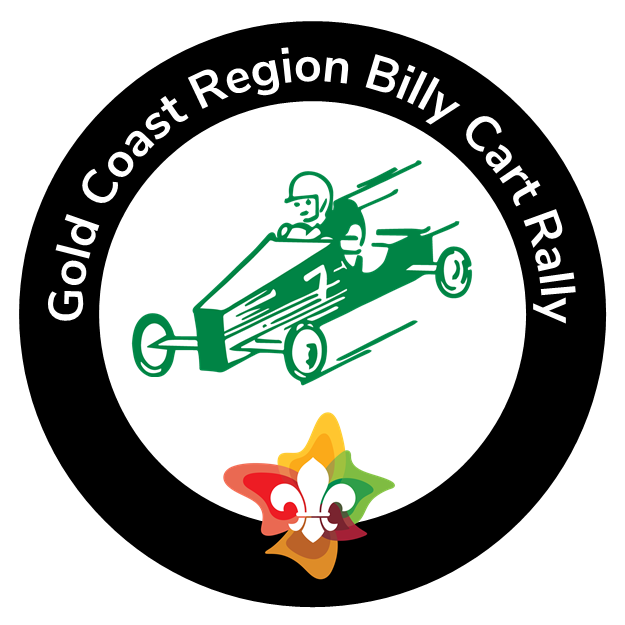 SATURDAY 10 OCTOBER 2020
Scrutineering from 8:30am, racing from 9:00am!
Nerang Scout Den, 1 Hope Street, Nerang
(Second driveway beyond velodrome)
Grab your Group's billy carts, dust off the cobwebs, grease the wheels, tighten the axles and prepare to race!
Riders will race either Open or Bush carts within their own Sections.
Prizes awarded for placegetters in each category! Food and drinks will be available on the day.
Cost: TBA per rider (same rider can race as many times as they are able), spectators are free!
Forms: Coming Soon...
All rider nomination forms and payments are to be submitted no later than Saturday 12 September 2020.
Rally Rules: Coming Soon...(this includes safety and cart construction requirements)
Groups are required to complete and collect a C4 for each participant. These are to be held by each Group.
Groups are encouraged to bring a marquee, to form a 'pit' area to the rear of the Den.
Please note that there is limited parking spaces available in the immediate vicinity of the Den.
This event supports the Scout Recycling Centre. All attendees are requested to utilise the recycling bins for eligible items!
This is an outdoor event. Postponement or cancellation may be considered in poor weather conditions.
The Child Safe Scouting Officer will conduct the Youth Briefing at 9:00am, prior to the first race.

All enquiries are to be directed to our Rally Organiser, DC Stuart 'Woody' McConaghy: billycartrally@gcscouts.com.au
General information and images on this page © Scouts Queensland and Scouts Australia .
The views expressed in this website are not necessarily those of Scouts Australia.